Isabel E. Alba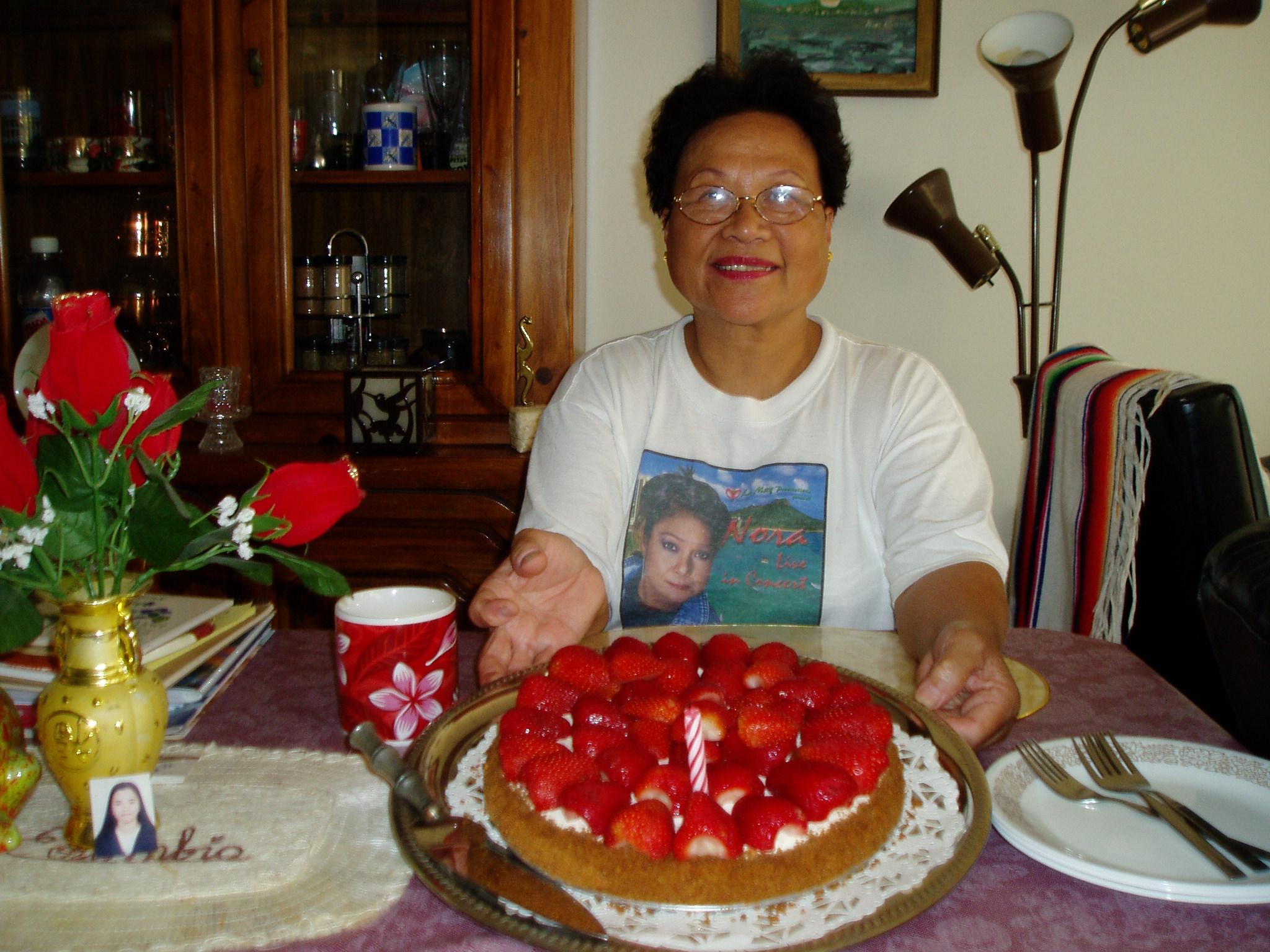 My wife Isabel with her birthday cake, homemade cheesecake topped with fresh strawberries.
Isabel is my partner in life, having been so since we married in Greenwich, Connecticut May 26 1979. She works part time in Waikiki. Both Isabel and I enjoy fine dining, travelling, movies, concerts, and some water sports. She was born in the Philippines, from a tiny group of islands north of the main island of Luzon.

Alexander Lee Alba
Our son Alex currently works for a local airline company as flight operations manager. He graduated from University of Hawaii at Manoa, December 2003 with a Bachelor of Science degree in computer science. Alex enjoys computers, travelling, fine dining, and entertainment.
Alex is here with Misty, Isabel, and me taken July 2005 BSN graduation ceremonies